Unichef multi purpose food complex
| | |
| --- | --- |
| Client: | Uni-Chef |
| Location: | Sydney, New South Wales, Australia |
| Scope overview: | Design, construct and project manage a multi-functional food processing complex |
| Facility: | Multi-purpose food complex |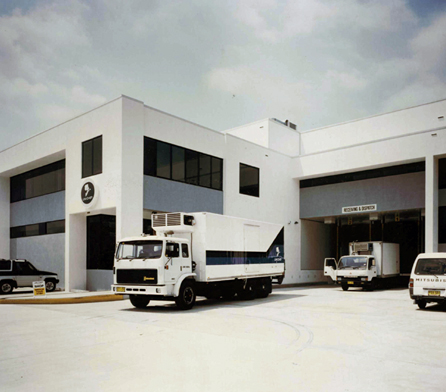 Project Description
Multi-purpose food complex meets Uni-Chef's needs
CLIENT
Uni-Chef is a manufacturer and exporter of high quality, value-added food products for the hospitality industry and now part of the Ingham Group of Companies.
OBJECTIVES
Wiley were contracted to design, construct and project manage a multi-functional food processing complex in Sydney.
The new complex was to unify a number of operations at one site and to combine superior corporate presentation with highly efficient food processing, storage and distribution functions. Designing for future expansion was also a requirement.
CHALLENGES
Integrating sales, administration, processing and cold storage functions in the one facility so that the company could eliminate the need to lease cold storage space and to respond faster to customers
Raising efficiency levels and production capacity for the company
Achieving high quality corporate presentation rather than an industrial appearance
Designing for future expansion.
SOLUTIONS
Advice
Comprehensive project management to deliver the project on time and within budget.
Design
Integration of all functions in the one facility for better operational control and more efficient throughput
Achievement of corporate-style presentation through the building façade design and use of interior finishes, such as stainless steel and glass
Inclusion of a product display shop and reception area on the ground floor alongside processing and order preparation areas, cold storage and loading docks, and a sales and administration area on the first floor
Allowance for future expansion of the manufacturing, food preparation and cold storage areas.
Construction
Use of concrete tilt-wall construction
Construction within budget and to schedule.
RESULTS
Wiley delivered a multi-purpose food complex that meets Uni-Chef's needs for corporate-style presentation, highly efficient food processing, and future expansion.
This facility also enables the company to eliminate the cost of leasing cold storage space and to respond faster to customer requirements.