Suncoast Milk distribution centre expansion
| | |
| --- | --- |
| Client: | Suncoast Milk |
| Location: | Queensland, Australia |
| Scope overview: | Design and construct a fresh milk distribution centre, including cool rooms, loading docks, dispatch areas, and offices. |
| Facility: | Distribution Centre |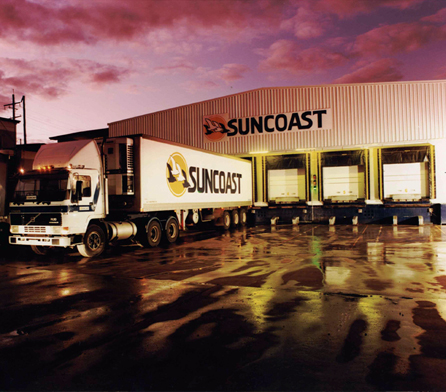 Project Description
Fast and effective Suncoast Milk expansion
CLIENT
Suncoast Milk is a major distributor of a range of milk and dairy products throughout South East Queensland.
OBJECTIVES
Wiley was contracted to design and construct a fresh milk distribution centre, incorporating cool rooms, loading docks and dispatch areas, and offices.
CHALLENGES
Extend the loading dock in two halves to allow operations to continue at the existing facility
Execute the works in a short timeframe.
SOLUTIONS
Design
All design disciplines to meet cold chain and food safety standards
An aboveground footing system to minimise demolition of existing concrete pavements.
Construction
A full contracting role, including contracting of all subcontractors to execute the works
Construction scheduling and programming
Construction of a precast flooring system to allow staged construction works and to minimise disruption to existing operations during construction.
RESULTS
Wiley delivered a valuable extension to Suncoast Milk's operation that improves its overall efficiency and distribution activities.