Goodman Fielder Feasibility Study
| | |
| --- | --- |
| Client: | Goodman Fielder |
| Location: | New Caledonia |
| Scope overview: | Conduct a feasibility study for establishing a vertically integrated poultry operation |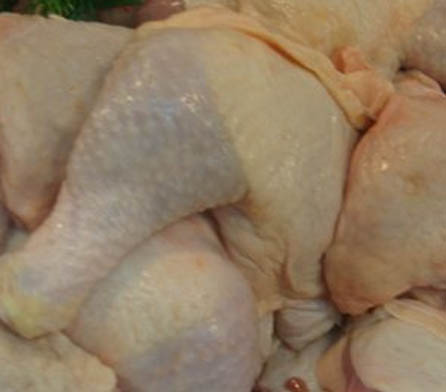 Project Description
Wiley study proves feasibility of remote project for Goodman Fielder's
CLIENT
Goodman Fielder is Australasia's leading listed food company. The company owns a host of iconic brands that generations of Australians and New Zealanders have grown up with and put in their supermarket trolleys every week.
Some of their brands include Meadow Lea, Praise, White Wings, Helga's, Meadow Fresh, and Irvines.
OBJECTIVES
Goodman Fielder approached Wiley to conduct a feasibility study for establishing a vertically integrated poultry operation in the remote Northern Province of New Caledonia.
The facility was to comprise farms, a processing plant, a hatchery and ancillary buildings.
CHALLENGES
Working on the remote site in the Northern Province, isolated from Noumea and with minimal facilities and infrastructure
Having limited access to resources and needing to use unskilled local indigenous labour and mostly imported materials
Understanding the complexities of French government processes and funding requirements to help Goodman Fielder secure approvals
Complying meticulously with European standards
Overcoming barriers in language, culture and business practices.
SOLUTIONS
Wiley conducted the feasibility study in two stages:
a scope study with preliminary designs to establish indicative budgets for in-principle government approvals
a concept study with developed designs and confirmed budgets suitable for taking the project to tender.
Wiley worked in collaboration with Goodman Fielder to ensure the project complied with corporate protocols and policies.
Advice
An assessment of the new facility's operational needs
Design concepts and detailed cost plans
Logistics, procurement and construction planning to deliver the project in a French territory.
Design
Design drawings suitable for local and international budget pricing
Conceptual drawings for utilities/services (electrical, mechanical, hydraulic, fire, refrigeration, and waste treatment) for budget pricing
Building and equipment specifications.
Engineering
An assessment of process equipment requirements to produce product for the proposed market, in conjunction with Goodman Fielder
Cost estimates for all poultry process equipment and associated infrastructure.
RESULTS
Wiley drew on its experience in the poultry industry and working in remote locations to deliver Goodman Fielder an accurate and valuable study to inform future planning.
The feasibility study identified that a vertically integrated poultry operation was feasible in the remote location and that further development of design and costing were justified.  The work by Wiley provided a firm foundation for subsequent project development and tendering.